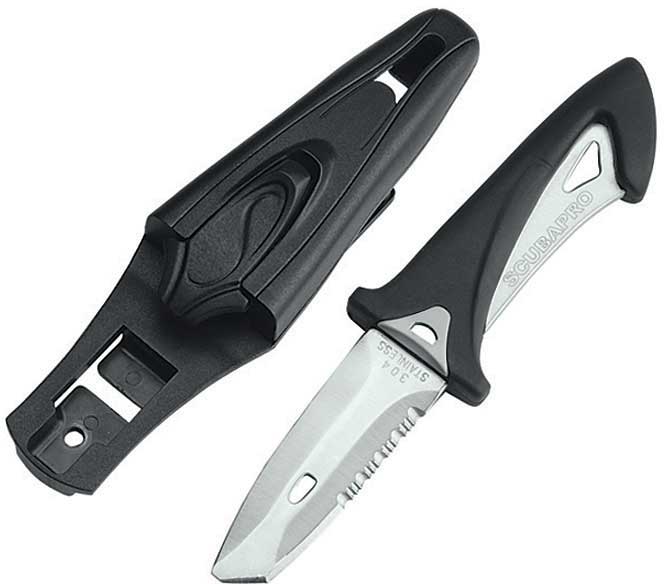 The White Tip Stainless Steel Knife is constructed from 304-grade hard-tempered stainless steel, providing an excellent cutting edge and good resistance to surface oxidation. The conventional edge is perfect for cutting and slicing and the serrated edge for multi-use. It is the perfect compact knife to attach to a hose or your BC, or keep it in an easy to reach pocket. For use as a primary knife or a back-up tool.
Compact knife blade to be worn on a BC as a primary or backup.
Compact stainless steel classic blade plus multi-use serrated edge.

Includes locking sheath and kit for BC/hose attachment.
9 in stock
Length of knife blade 6.6cm / 2.56 in
Overall length of knife 14.7 cm / 5.8 in
Stainless knife with sheath 93g / 3.3oz
Stainless knife alone 57g / 2oz