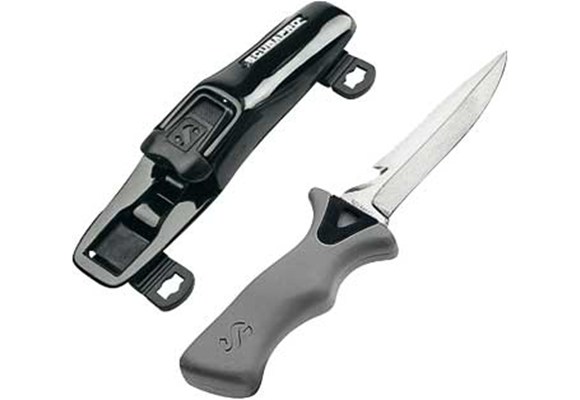 SCUBAPRO Stainless Steel knives cover every diving situation and feature. Our stainless steel blades have a fine hollow ground cutting edge, opposite serrated edge and a notch for line cutting.
K-4 has a 9cm stainless steel blade, for easy handling and convenient storage. This is an ideal BC attachment.
Available in Blue, Black and Lime color accents.
5 in stock