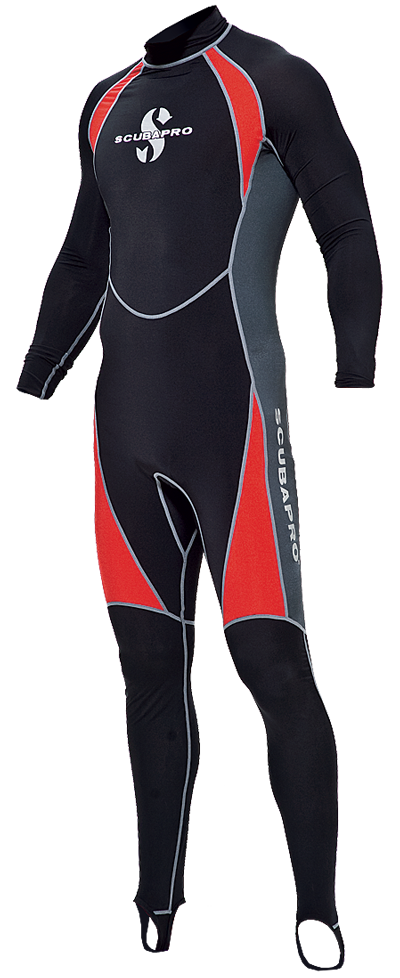 THERMAL PROTECTION FOR THE TROPICS
New Skin Suit feels good and looks great.
This comfortable new SKIN SUIT is ideal primary protection for divers and snorkelers enjoying tropical waters, or as a first layer to a thicker wetsuit.
Made of a high-tech fiber fabric, it offers 50+ Australian standard (UPF = Ultraviolet Protection Factor) sun protection. The suit also comes with foot stirrups and thumb loops for easy donning and to prevent ride-up when wearing under a wetsuit.
The SKIN SUIT is offered in 5 mens and 5 womens sizes.
Click on men's size chart or women's size chart for more details.
Available Sizes:
Men: M, L, XL, 2XL, 3XL.