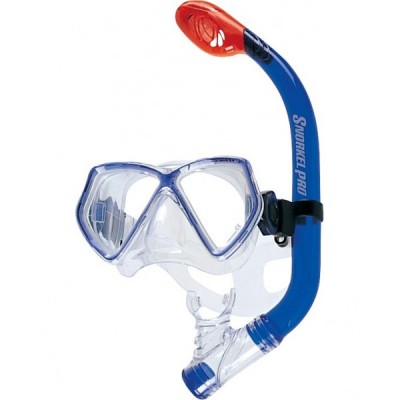 This is a first-rate mask and snorkel kit designed for our smaller ocean explorers.
Here's a scaled-down mask and snorkel combo for smaller water lovers. The dual-lens mask is  designed to comfortably fit smaller faces. The dry top snorkel features a clear mouthpiece and a high-visibility orange top that's made from Phthalate-free PVC.
Available in vibrant blue.