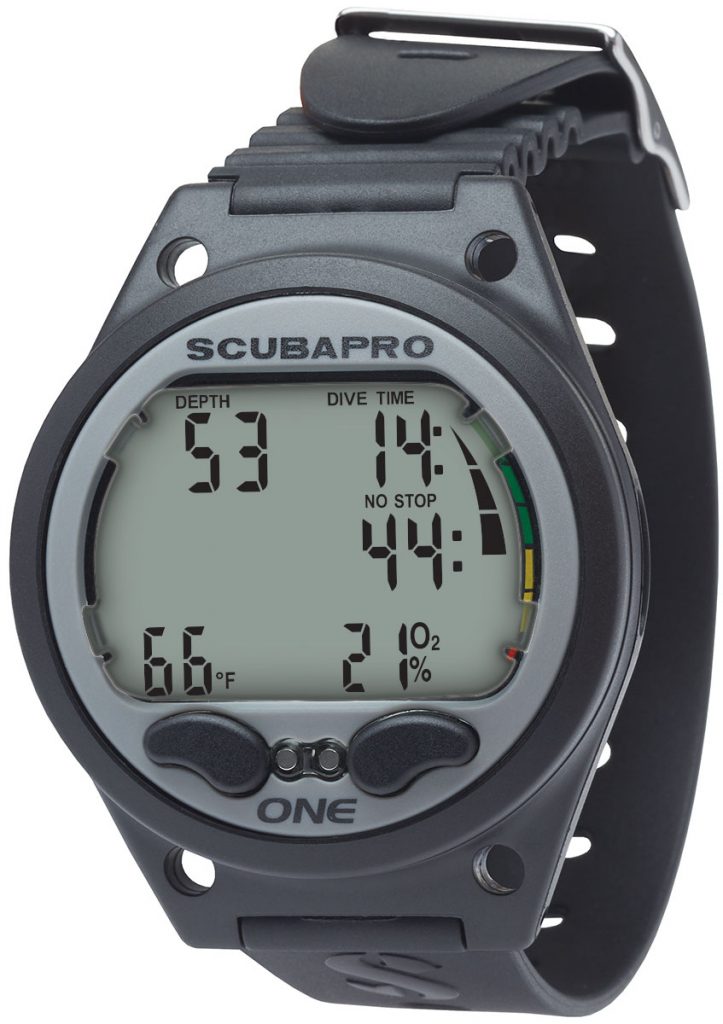 An ideal dive computer for diving schools and rental stations, the compact, single mode, intuitive Aladin One is available as a wrist mount or as a capsule in a two- or three-gauge console.
Technical Information
Nitrox compatible 21-50% in 1% increments.
Reset function is ideal for dive rentals.
12 and 24 hour mode.
Safety stop with timer.
Adjustable ppO2 between 1.0 and 1.6bar.
Maximum operating depth: 394ft/120m.
Back light.
Visual and audible alarms.
Dive/Freediving logs can be stored and analyzed with a PC/Mac via infrared technology.
CR2450 user replaceable battery rated for two years/300 dives.