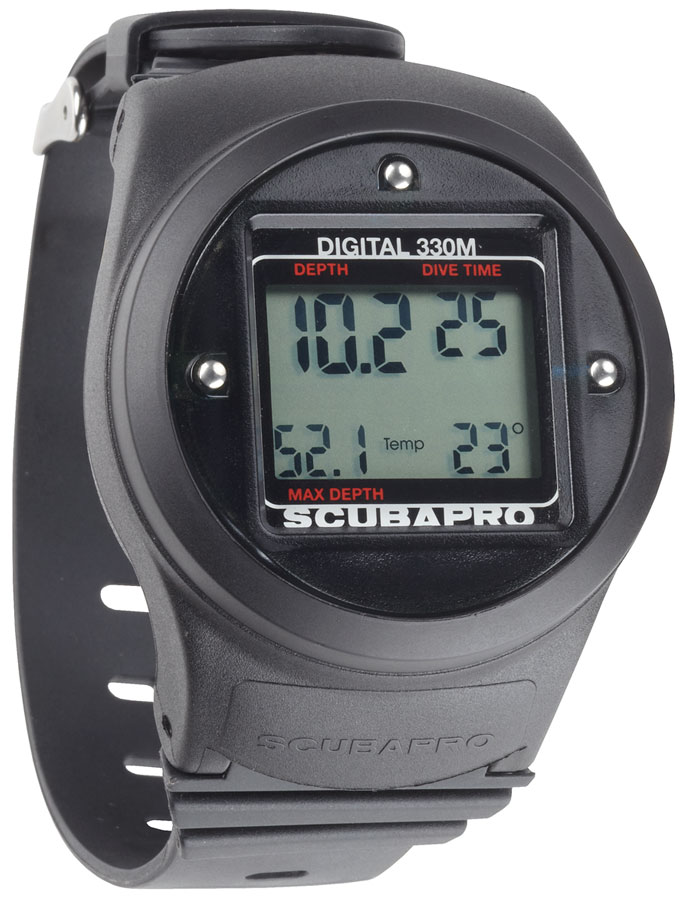 An original 'one-of-a-kind' digital depth gauge. It integrates basic dive information into a highly accurate
and accessible electronic instrument, imperative for all diving levels. The restyled Digital 330m is the
perfect evolution of the classic Digital Depth Gauge, which was introduced by UWATEC in 1989. Targeted
for technical divers, but also ideal for beginners or as a back up instrument whatever your level, the
Digital 330m offers precise accuracy in all diving conditions. Comes in a wrist model or a 3-gauge In-line
console.
8 in stock
An original 'one-of-a-kind' digital depth gauge. It integrates basic dive information into a highly accurate
and accessible electronic instrument, imperative for all diving levels. The restyled Digital 330m is the
perfect evolution of the classic Digital Depth Gauge, which was introduced by UWATEC in 1989. Targeted
for technical divers, but also ideal for beginners or as a back up instrument whatever your level, the
Digital 330m offers precise accuracy in all diving conditions. Comes in a wrist model or a 3-gauge In-line
console.
• Automatic turn on and off
• Depth to 330 m
• Maximum depth displayed
• Dive time in minutes
• Temperature (water and air)
• Rate of ascent in M/Min & %
• Surface interval displayed for 24 hours
User Manuals
DIGITAL 330 MANUAL